Dr Bill Griggs is as passionate about teaching the unique skills of his craft as he is about using them. Bill is a world- renowned authority on trauma medicine and aeromedical retrieval and is one of Australia's leading intensive care anaesthetics, and medical retrieval specialists. Bill has been deployed on numerous occasions as both a Royal Australian Air Force reservist and a civilian to disaster zones and hostile environments. As a doctor, a rescuer and a human being, Bill gives people compassion, hope and empathy in even the most tragic of circumstances. I flew to Adelaide and shot Bill at the Urban Search and Rescue Training Facility for the Weekend Australian Magazine article. It was an honor to meet him.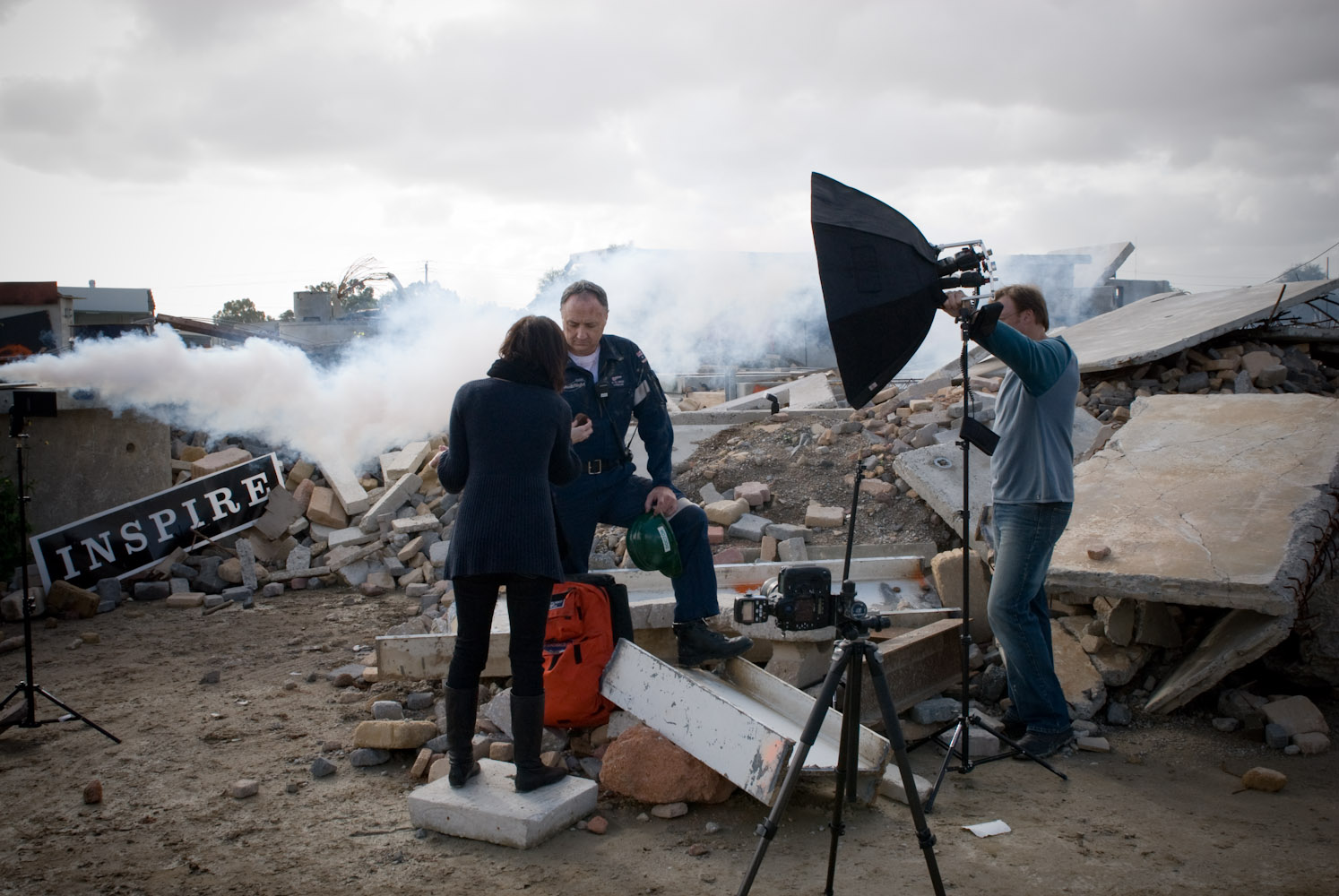 setup photos by Rachel Wells, makeup artist(and photographer)
Here is the original brief for the mood of the shot.